"YOU DESERVE A SECURE ROOF OVER YOUR HEAD,
AND SO DO THE PEOPLE YOU CARE ABOUT."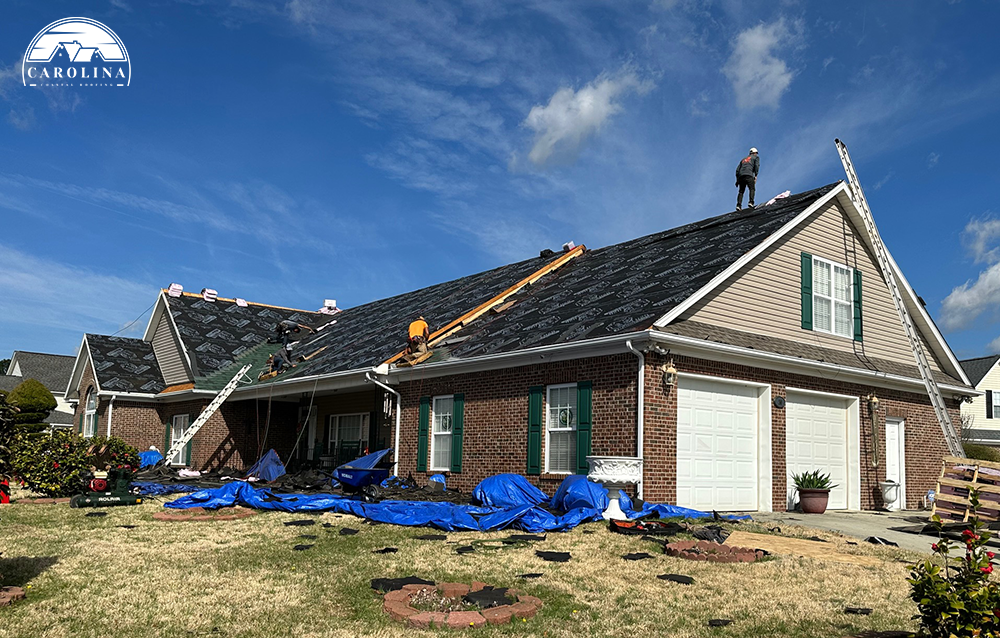 ROOFERS IN NORTH CAROLINA
At CAROLINA COASTAL ROOFING, we know the decision to install a new roof is difficult and knowing who to call for the job can be overwhelming, but we are here to make that process easier.
With years of experience and a vast knowledge, we will make sure to provide the best job with the highest quality materials possible to protect the roof over your head.
We value our customers and their highest investment, THEIR HOME, and thanks to our robust and meticulous attention to detail, you can rest assure that your house will be in the best hands.
We are focused in providing our customers the service available on the region. We aim for continuous improvement in our service and the value of our products.
HIGHEST QUALITY MATERIALS
As an experience Roofing Company, we know that a quality roofing job starts with the right materials. Thats why we use Top-Grade materials from reliable resources to ensure excellence.
Our team consists of a group of experts with many years of experience in the field. As a company, we follow strict guidelines to ensure the best product with a 5 year workmanship warranty.
WHAT OUR CLIENTS SAY ABOUT US
GOOGLE REVIEWS WILL APPEAR HERE...
Thank you for having faith in us! Fill the form below and we will answer back as soon as we are able to.